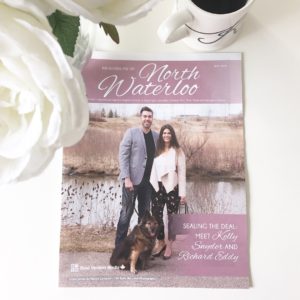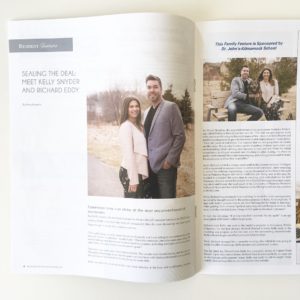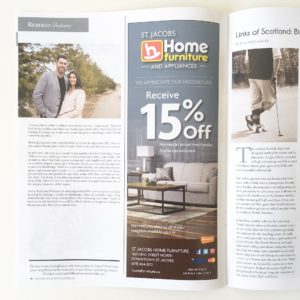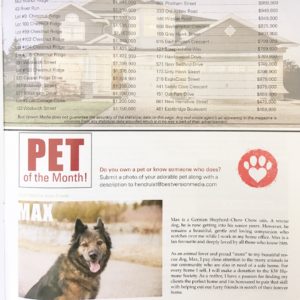 The Scoop: When the publisher at Best Version Media, graciously offered to feature my family and I on the cover of the Neighbours of Waterloo North magazine, I enthusiastically accepted. I was excited for the opportunity to reach out to the community and share a little bit about our family, who we are and what we do.
It was so much fun recounting our love story and marriage proposal! Richard and I have come along way both individually and together. I'm extremely proud of my husband and the colourful career he's created for himself by relentlessly pursuing his passion of coaching. Likewise, I was keen to let the community know more about my real estate services and philanthropic endeavors, such as my 'Dogs & Donations' program.
As a realtor and Waterloo native with deep ancestral roots in the community and with Richard's role in athletics at the University of Waterloo – we are both big advocates of the Waterloo Region and it's many benefits. We love this community and feel very fortunate to work and live here.
What a fun opportunity this magazine feature was! A special thanks goes out to Christine, Harry, Tamsin and Best Version Media for putting this together.
Sincerely,
Kelly